Learn About New Horizons Music
The History of New Horizons Music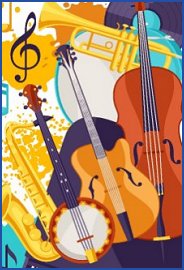 The first New Horizons Band was started by Professor Roy Ernst at the Eastman School of Music in 1991 with the philosophy that "anyone can learn to play music at a level that will bring a sense of accomplishment and the ability to perform in a group".
Word spread quickly through articles in publications such as the New York Times and a feature spot on the NBC Today show. There are currently over 200 active New Horizons programs across the US, Canada, Ireland and Australia.  NAMM (International Music Products Association) and NABIM (International Band and Orchestral Products Association) have provided support for New Horizons from the very start and continue that support today. New Horizons International Music Association, NHIMA, is the parent organization.
New Horizons International Music Association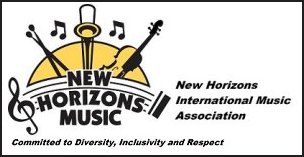 New Horizons International Music Association (NHIMA) is an international non-profit organization committed to New Horizon's philosophy of music-making and undertakes initiatives designed to support the development and growth of New Horizons programs world wide. Its purpose includes expanding music-making opportunities for adults, providing positive atmospheres for creating adult bands, orchestras, choruses etc. and providing services of interest to adult music groups and individual members of NHIMA. For more information visit their website at www.newhorizonsmusic.org
Catawba Valley New Horizons Music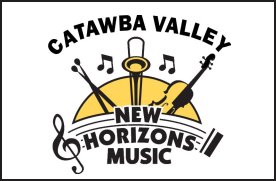 Catawba Valley New Horizons began in Hickory under the direction of Len Allman in September 2009. Initially we were under the umbrella of several different non-profit agencies but became a non-profit organization in 2015. What began as a band with 7 members grew to include the band, a string orchestra and 2 smaller ensembles. Pre-covid, we were at about 60 members. We are excited to see old and new members, both beginning and seasoned players, returning as we continue to make music together.
For Band: Karin Blanchard
For Orchestra: Karen Sain
* Catawba Valley New Horizons Music is a 501c3 non-profit.